You will know by now (if you are a regular reader) that I love taking pictures, be it with my iPhone 6 or Nikon DSLR it really doesn't matter. I am a massive fan of Instagram and just love how creative people are with their images!
When I am out and about it is great to be able to edit pictures quick and simply on the fly and share them straight away or upload to your blog on the go!
There are a couple of apps that I keep on my phone at all times and are essential for me. As there are so many apps on the AppStore's these days I thought I would share what I use and hope some of you find them of use too.
First off Snapseed, this is a brilliant app that has been a regular of mine for a while, it started off as an independent app before Google snapped (no pun intended) up!
This is great for quick cropping, adjusting brightness, contrast etc or using their excellent filters, not like the ones on Instagram, these add so much more to the pictures, the drama features are excellent for landscape photography but don't go mad with the setting!
Check this out, its free and highly recommend it!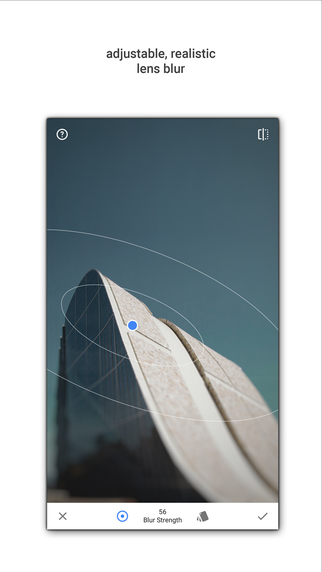 Another app I use is Over, this is my go to app for adding text to my images when out and about, my dadyougeek logo or other art work to my images, the standard app comes with plenty of fonts and art packs to get you started but there is also the option to purchase additional apps and unlock additional features, they are also updated often, usually around calendar evens such as Christmas, Mothers Day etc.
Update:
Yesterday Over dropped Over 3 to the app store, and to say this is a major update would be an understatement, I have had a play with it and it will become one of my main apps, not just for editing on the go, but also when at home. No longer do I need my Mac to edit some photos to add text and art, especially as they have added a blending tool.
In the App Store they also added this excellent notes about the update:
We'd like to say SORRY!

—Sorry for not letting you erase/mask parts of your text sooner.
—We're so sorry for JUST NOW letting you add drop shadows.
—Please excuse us for expecting you to always have a great photo instead of giving you fresh photos everyday.
—We're sorry that choosing a good color was impossibly difficult and that you couldn't sample colors from your photo.
—Our font selection was weak, got stale, and it was impossible to pair fonts properly. We are sincerely sorry.
—There was way too much paid tools & content and not enough valuable free tools & content.
—Our push notifications were irrelevant and irritating. Definite sorry.
—Our editing tools blocked half of the screen! It made the creative experience frustrating. Ugh, sorry!
—Cropping was unbelievably limited and not optimal for Facebook, Twitter, Pinterest AND iPhone Wallpapers.
—There were really terrible fonts. Like a bunch. And no way to manage them! Oof, sorry.
—We caused great suffering by not providing an undo button. Great. Suffering.
—Installing fonts was great… Until you couldn't delete them and had a major mess! Sorry.
—Selecting fonts & artwork was really boring, slow and finicky.
—Trying to select, edit or delete something was super weird and unclear.
—Trying to use the app in landscape was disastrous.
—The app was cumbersome and didn't help you achieve powerful creative tasks fast & easy.

We are sorry that creativity hasn't been easier until now!

Please forgive us. And enjoy Over 3!
They also produced this excellent video talking you through the updates:
(this was the old updates) - They have introduced some excellent features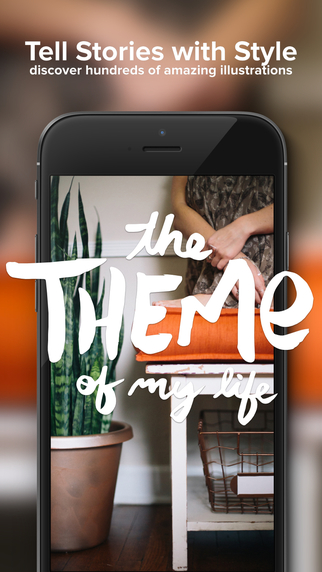 A recent app I have also started to use is Legend, this is similar to over in that it adds text to images, but this is animated texts that turn your picture into short videos (perfect for Instagram) but again bring a different dimension to your social media channels! Excellent if you are promoting something on your blog and want to stand out on your social media channels!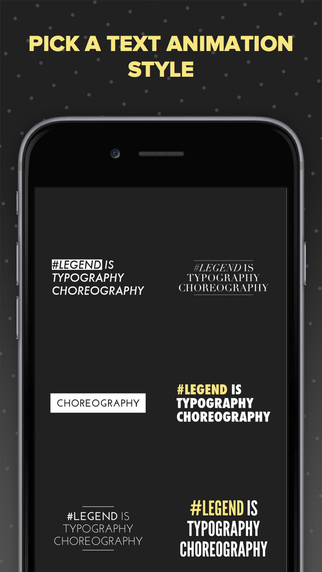 These are great apps that I hope you will find useful, I certainly have! If there are others you use that are away form the norm let me know always on the look out for great apps!
For clarity this is not a paid post......