On YouTube it is easy to fall into a trap of subscribing to a few people and then not looking much further a field than that subscriber list.
What with planning our up and coming trip to New York and Canada I have been searching lot of vlogs from the relevant cities, as well as photography and videos editing tutorials, as a result I have found a host of new people! I am not going to share a long exhaustive list of those but have chosen just 3 that have stood out to me!
A super talented YouTuber, who is relatively new to the YouTube game (uploading I think for about a year!) but already attracted 30k+ subscribers and I am sure will continue to grow. Iz travels around with her husband Johnny Harris and their two sons! The content is a mix of family life and travel as well as open honest talk about Iz mental health!
Iz shares her journeys with the family and sharing her tip and tricks to filming and editing techniques! I also need to follow Johnny's channel who also does a lot of work for Vox and does a series called Borders!
Check out her channel here, I only found her about a week or so ago and have binged watched most of her videos. I thought it would be good to share a video from each of the recommended YouTubers, this video I think was showed at Buffer Festival in 2018 gives you an idea of what to expect!
I cat recall how I found Joe's channel, I think it was in the planning for our trip to NYC and one of his NYC vlogs came up in a search!! Joe is a great photographer, a massive fan of Fujifilm and has a number of their cameras.
I really like Joe's story telling style, especially the dramatic start to a number of his Jelly Journey vlogs, in particular the Scotland trip. A great use of drone and hand held video and the music was the perfect accompaniment. I like the vlog style its a mix of travel, photography and videography tips.
Go and check out his videos, here is the chosen link to vlog 1 of his Scotland road trip.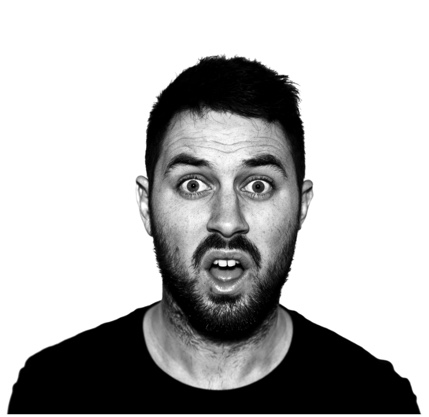 James is slightly different to the other two in that James is pretty much all about the photography tips. Now trust me, after watching many tips and tricks videos they can be very very dull but James is different. He adds in a bit of humour and I know this can be marmite for some people but it appeals to me and makes me laugh! which makes them easier to watch!
James mainly (I think) uses Lumix cameras and is a hello micro four thirds fan. He does go on adventures but mainly they are about the tips and tricks for editing your photos. He is brutally honest sometimes (see the Iceland video if I haven't linked it…. brutal but funny!)
For James it was slightly harder chose a video to share, but I went with this tips one to give you an idea!
You can find out more about James through his website here or follow her on YouTube or Instagram!
I hope you find these three YouTubers of interest, I would like to know who you watch outside the usual Casey Neistat and Peter McKinnon's of the world! Leave a comment below!